Video & Data loggers for
motor racingdriving experiencestrack day recordingflight experiencesflight schoolsvehicle activationsdriving experiencesdriver coachingteen driver safetyrace boats
and so much more.
Download our Comparo software today and experience for yourself just how easy it is to use.
Video & Data loggers for
motor racingdriving experiencestrack day recordingflight experiencesflight schoolsvehicle activationsdriving experiencesdriver coachingteen driver safetyrace boats
and so much more.
The Road-Keeper HD video and data logger is our latest innovation developed using our experience in the video and data logging arena in motorsports, driving experiences and beyond. It brings dual stream HD video combined with high-quality GPS data within reach of everyone at the track or on the road.
Road-Keeper HD is a dual HD video camera system with GPS for mapping, lap and splits timing and driver comparison. The video and data from our easy-to-use Road-Keeper integrates seamlessly with our industry-leading Race-Keeper Comparo video and data analysis software.
Race-Keeper Connect: Coming in Spring 2024
The Race-Keeper Connect video data logger will be the next-generation of on-board camera systems from Trivinci Systems LLC, designed for the most demanding racing applications. Its compact design features a dual-camera system with OBDII data logging, CAN data bus connectivity, high-accuracy GPS, and a built-in 4G modem for live streaming and fleet management.
Whether you're a professional racer, a Club racer or a serious enthusiast who tracks their daily driver, the Race-Keeper Connect will help you improve your performance and reduce your lap times. With its advanced features and intuitive operation, it's the perfect tool for capturing and analyzing your data.
For driving experience operators, the Race-Keeper Connect will provide the next level of video and data capture for your higher-end driving experiences where your guests come to learn new skills and analyze their track performance with your professional driving coaches.
Here are just a few of the things you can do with the new Race-Keeper Connect:
* Analyze and compare your lap and split times, driver inputs and engine data in our Race-Keeper Comparo video data analysis application
* Capture data from your vehicles' ECU over CAN connection
* Live stream your races to fans and sponsors right from the Race-Keeper Connect – no additional hardware required
* Share your data with your team for feedback and collaboration
The Race-Keeper Connect is the perfect tool for anyone who wants to take their racing to the next level.
Stay tuned for more updates on the Race-Keeper Connect, coming in spring of 2024!
Read on for Road-Keeper HD features: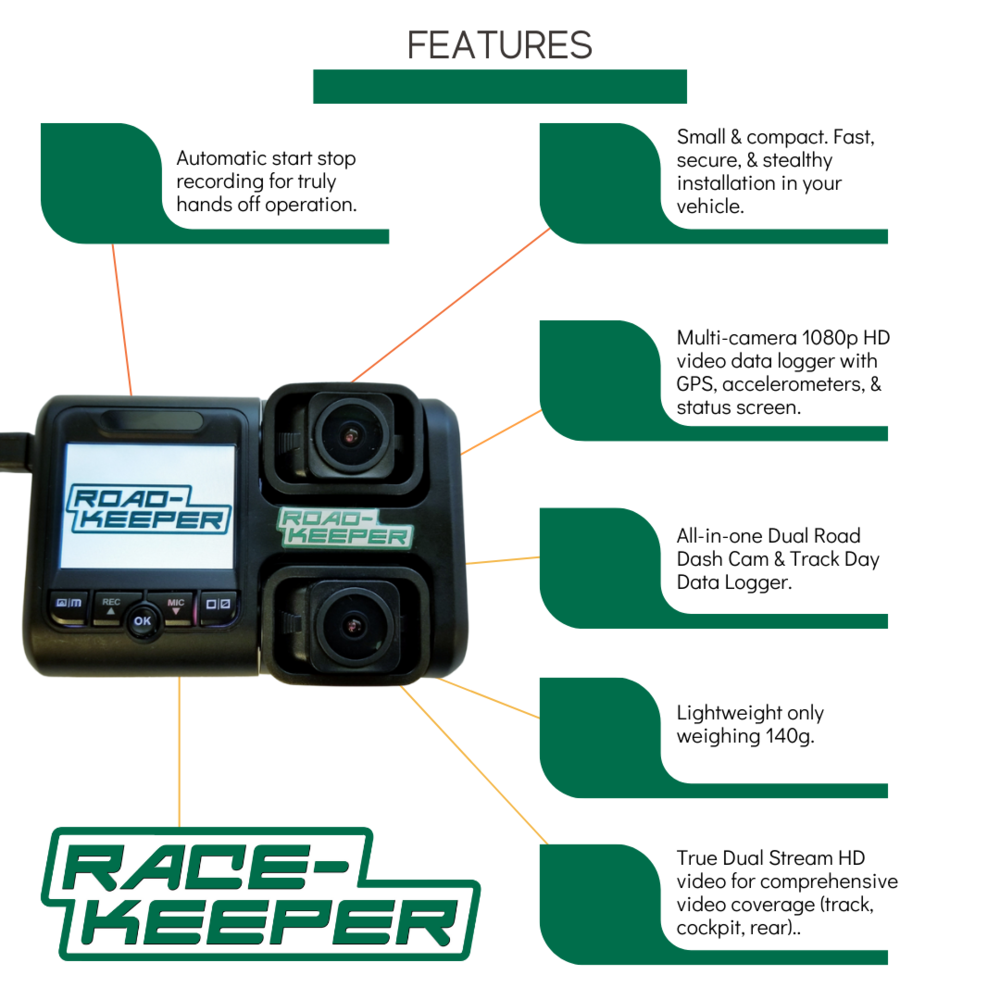 Inside the SCCA Podcast was Live from the 2022 Runoffs at VIR. Here's a replay of the Race-Keeper spot.
All you need to know about our Road-Keeper!

Thanks to the Crew at The Racing Network
The OG of multi camera video and data logging systems, the Race-Keeper HDX2, launched in 2014, has seen use in a wide array of different applications, thanks to its superior performance, and OBDII data logging capabilities.
Whether you require a video-logging system for your racing car, fleet of driving experience vehicles, tour helicopter, powerboat or flight school aircraft, you can be sure that Race-Keeper has the solution and support that will work for you.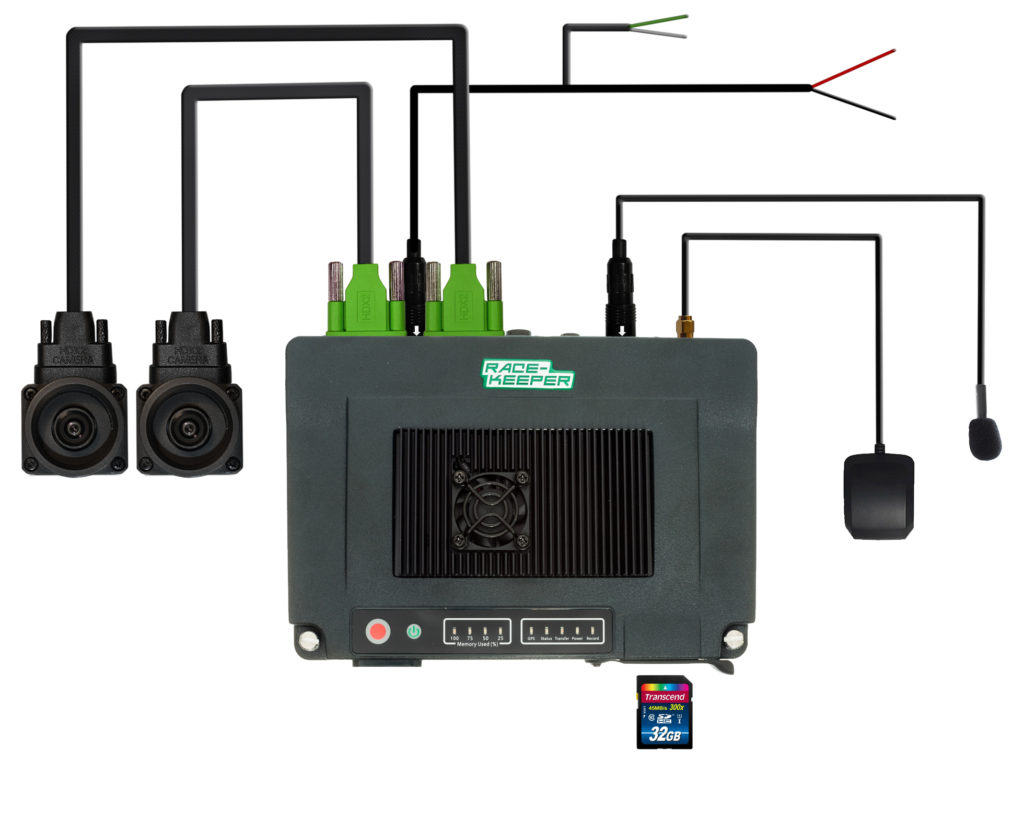 HDX2 Specification
---
Here are just some of the things you can do in our Comparo software.
Get in touch
We love Video! And we love hearing from new and existing customers looking for or using video systems! So please use this contact form to get in touch or use the contact info below to email or visit! Leesburg is Lovely this time of year!
---
The Race-Keeper office