Who Are Race-Keeper
Race-Keeper and Road-Keeper are brands of video-logging electronics manufactured by Trivinci Systems LLC, who have offices in the US while supporting their clients worldwide.
Originally established in 2006, Trivinci has always been at the forefront of video-logging technology. We were the first to provide an all-in-one video-logger for racing cars back in 2006 when we launched the original "Race-Keeper" and we were the first manufacturer in the world to release a multi-camera HD video-logger in 2014 when HDX2 was launched.
The Race-Keeper Team
The Race-Keeper team may be small but our technical expertise and passion for motorsport drives us to constantly outperform the competition.
Our History
2019
Trivinci released a new generation of video and data logger for the masses. The new Road-Keeper combines two full HD cameras, GPS module and antenna, accelerometer, SD card slot for recording, internal backup battery and more to create the smallest racecar dual HD video logger on the market today.
2014
Trivinci develop the "Race-Keeper HDX2", a two-camera 1080p HD video-logger which was built from the ground up but using the expertise that had been built up over the previous years. HDX2 features dual-stream 1920 x 1080 resolution video recording and a 20Hz GPS chip.
2013
Trivinci repackage the "Race-Keeper HE" internal components inside a rugged aluminium housing, reducing its overall footprint. The 5Hz GPS chip is upgraded to a 10Hz chip and Dual-Stream recording was enabled as standard. This version was known as the "Race-Keeper Black".
2011
Trivinci redevelop the "Race-Keeper SE" adding waterproof connectors, replacing the plastic housing with one that is fire resistant and improving reliability. The resultant system was know as the "Race-Keeper HE".
2008
Following on from the success of the original "Race-Keeper" system, Trivinci carry out a full redesign and release the "Race-Keeper SE" which is considered more user friendly and initiates massive growth in the video-logging market worldwide.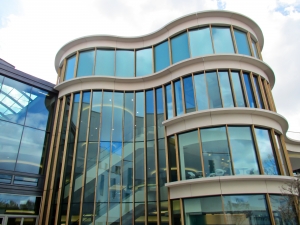 2006
Trivinci creates the first all-in-one video-logging system for racing cars and brands this new product "Race-Keeper".
Are you
motivatedpassionatetechnical
We are actively seeking additional sales and marketing personnel to become valued members of the Race-Keeper family, so if you would like to join our innovative, dynamic and creative team, please get in touch.